Certified bulk outloading
Movable weighing hopper for fast pre-loading
Doses from one or multiple silos and discharges in pre-loading bin(s)
Legally certified bulk weigher for truck loading
Optional: sieve with fines (powder) removal
Optional: grid weigher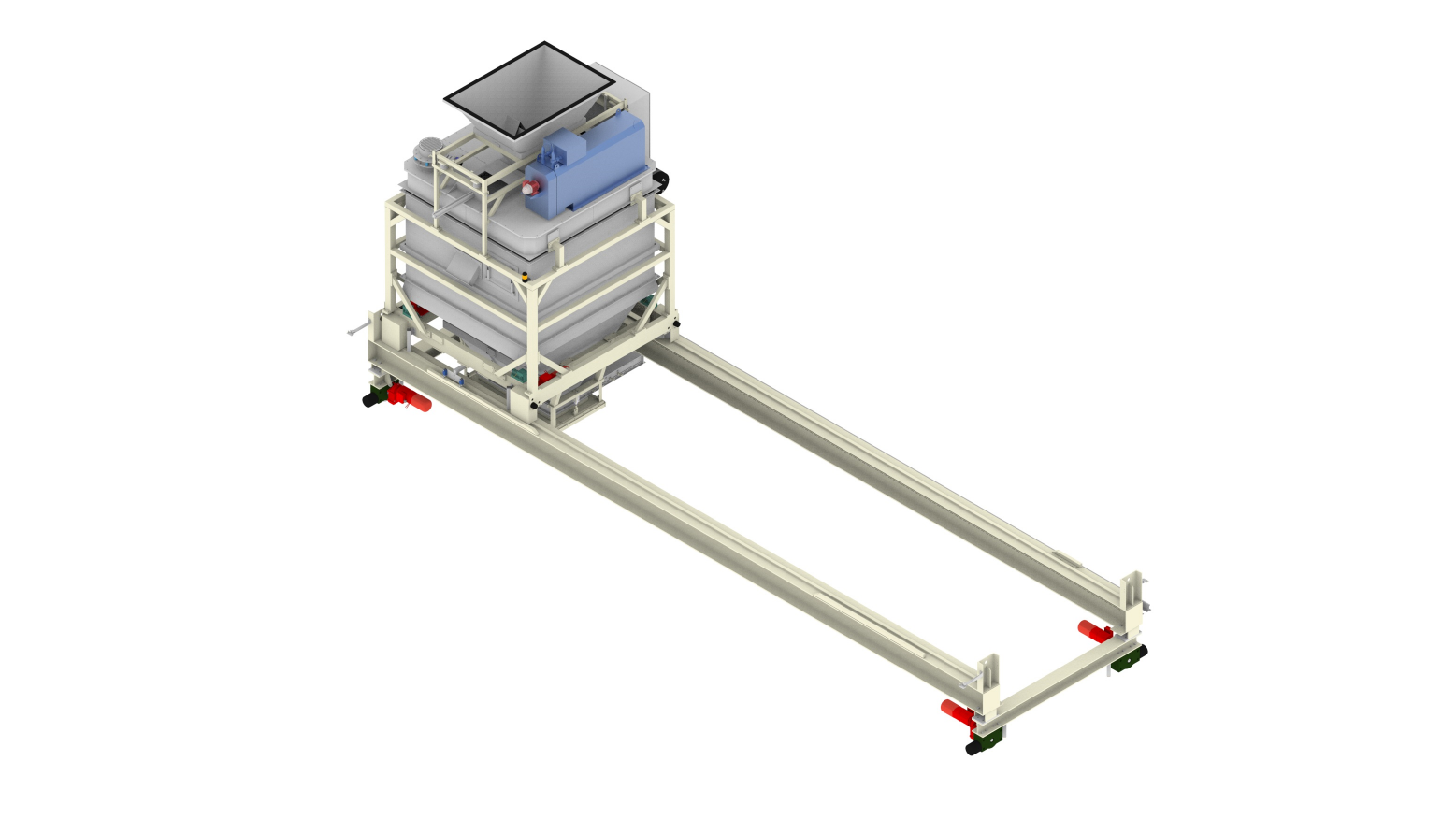 About ALFRA BUVC
Movable bulk weigher
The ALFRA BUVC outloading system for bulk materials loads trucks cleanly and quickly with much less product damage and contamination than conventional chain or belt conveyors. It collects large volumes of finished product (meal, pellets, flakes, dry powders, granulates and other fragile products) and discharges these into a contra bin. Each bin of the BUVC charges into its own compartment of the truck enabling quick loading of bulk trucks.
The BUVC can be certified to OIML R51. With certified calibration, weighing data from the BUVC can determine payloads for customer billing. This is more accurate than weighing complete trucks and eliminates extra handling by truck drivers.
Technical specs
| | |
| --- | --- |
| Dosing range | 10 kg to 6.000 kg |
| Dosing accuracy | 400 g |
| Weighing accuracy | 200 g |
| Weighing capacity | 1.000 kg to 6.000 kg |
| Dosing positions | 4 to 40+ silo positions |
Pioneering dosing slide
KSE's pioneering dosing slide makes fundamental improvements over traditional dosing systems using screw drives. It has few moving parts for easy maintenance and long life (> 20 years). On the BUVC system it loads ready product with greater speed and accuracy, and has an enormous dynamic flow range (1:1000).
The unique KSE dosing slide maintains the all-important First-In-First-Out material flow, eliminating deadzones in the silo. with its very large discharge area it is highly effective at avoiding bridging and rat holing. Vertical delivery means no product damage or compaction.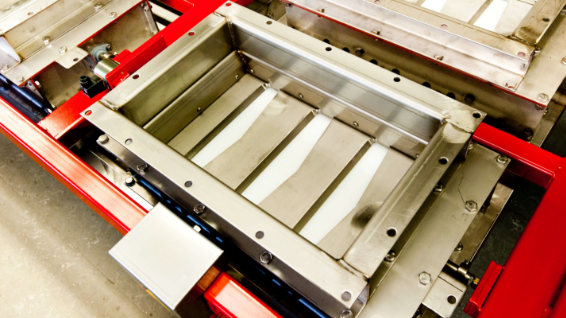 ALFRA dose&weigh software
The embedded ALFRA dose&weigh software uses historical data to start the coarse dosing and then adjusts the fine product flow profile dynamically, achieving up to 20% more throughput – even for materials with varying flow characteristics. The improved accuracy saves raw materials, while batch times are shorter and more predictable. Now, materials dosing is no longer a process bottleneck!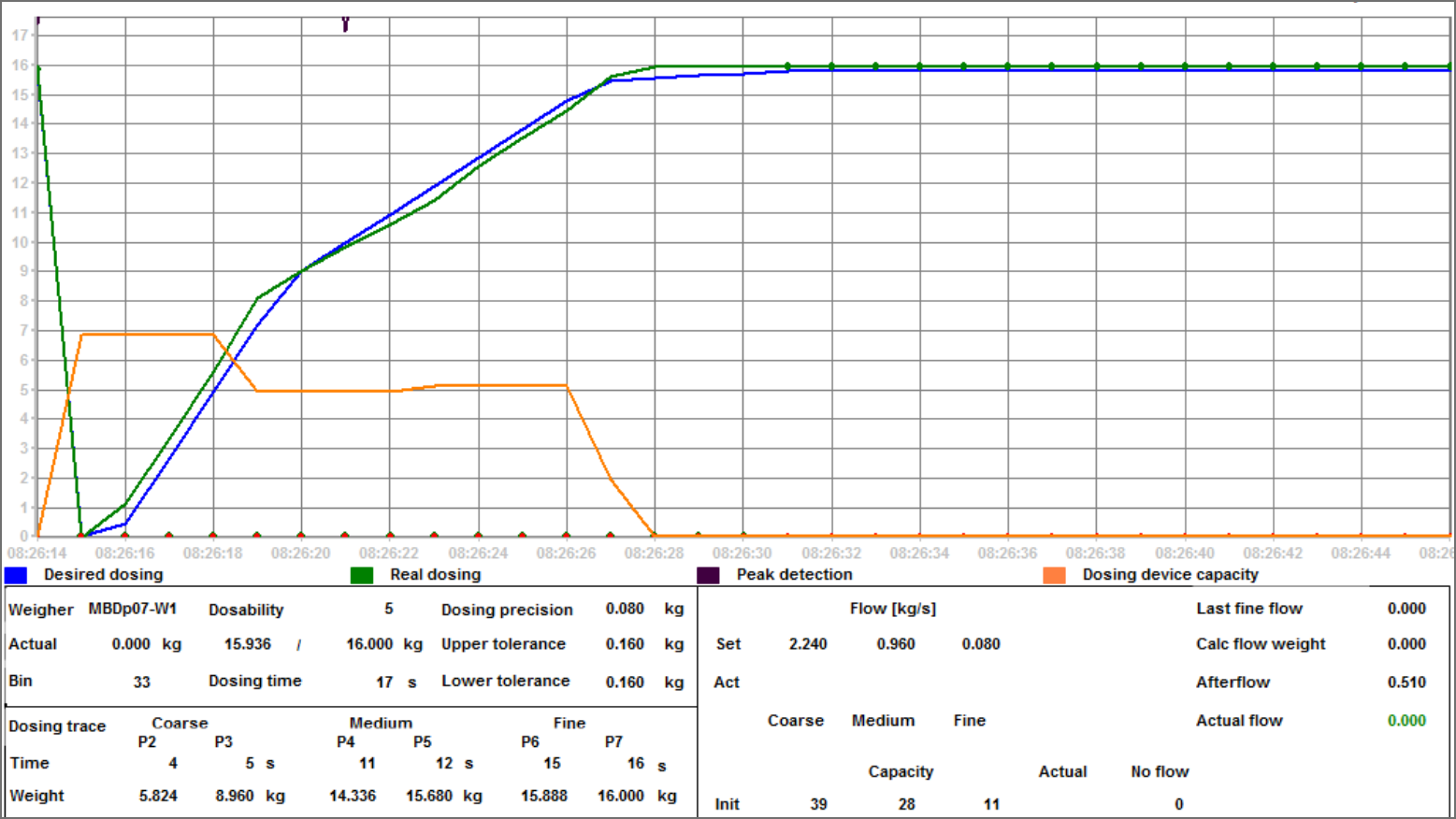 Need personal advice?
Let us contact you.
Please leave your contact details below and we will get in touch.