Fine component dosing & weighing
Extremely accurate

dosing of small & micro ingredients
Weigher-in-Weigher, extended dosing range
Easy to clean - dedicated service position
Can use multiple discharge positions
High capacity with constant results
Compact weighing hopper, minimalizes risk of cross contamination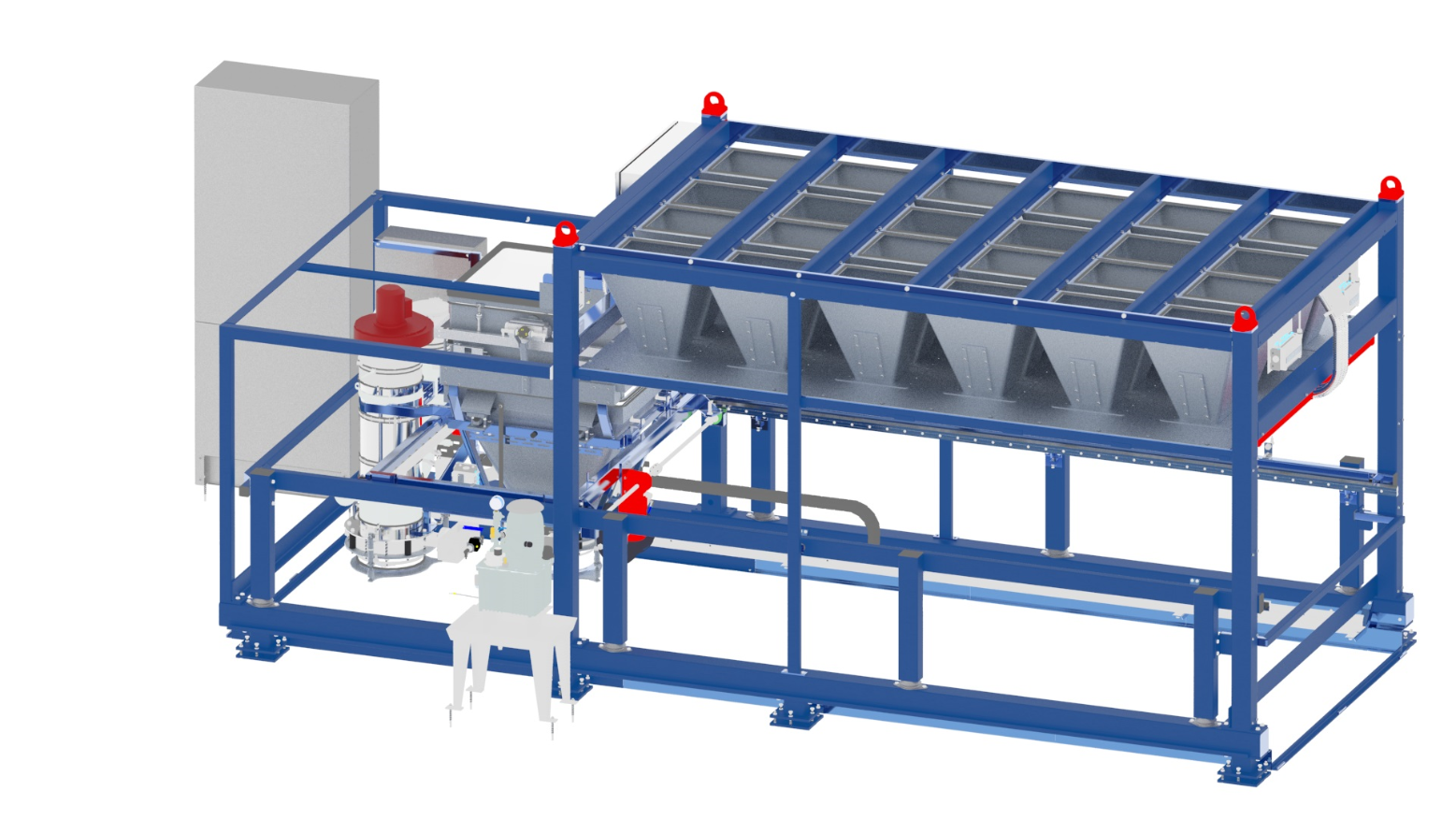 About ALFRA FCD
Quick & accurate
Our FCD safely doses rarely used ingredients that can spoil if they remain in the silo for too long. It uses unique exchangeable containers with dosing slides, giving efficient and contamination-free dosing of even small quantities of materials. Ingredients from up to 24 containers can be combined automatically.
Combining high throughput with outstanding accuracy, the ALFRA FCD features our unique dosing slide, which ensures that dosing and weighing no long is a factory bottleneck. Uniquely, it eliminates labor-intensive and error-prone hand dosing – and the alternative of a separate machine for small amounts – by handling from 50 gram right up to 100 kg in a single machine.
Design features like an in-built dust extractor help ensure a clean workplace with minimum or even zero cross contamination. Cleaning, inspection and maintenance are all simple, and running costs are low.
Technical specs
| | |
| --- | --- |
| Dosing range | 50 g to 100 kg |
| Dosing accuracy | 2 g |
| Weighing accuracy | 1 g |
| Dosing positions | 6 to 40 silo positions |
Key advantages
High throughput for micro and small components like dry powders, granulates and pellets
Virtually reduces cross contamination and residues
Low maintenance and running costs, > 20-year operational life
Weigher-in-weigher
With two weighing scales in one hopper (Weigher-in-Weigher) we make full use of our pioneering dosing slide concept. Dosing large quantities directly into the large weigher – with smaller quantities first going into the small weigher – means high throughput combined with excellent accuracy. Now, the appropriate weigher is selected automatically, reducing the number of silos you need.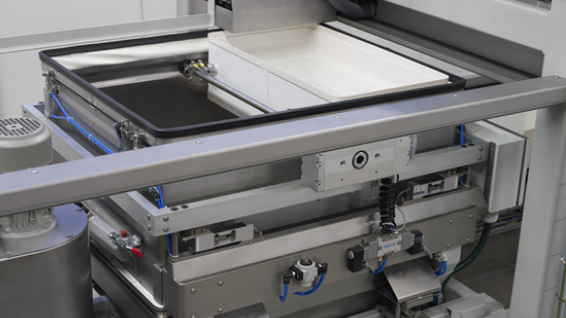 ALFRA dose&weigh software
The embedded ALFRA dose&weigh software uses historical data to start the coarse dosing and then adjusts the fine product flow profile dynamically, achieving up to 20% more throughput – even for materials with varying flow characteristics. The improved accuracy saves raw materials, while batch times are shorter and more predictable. Now, materials dosing is no longer a process bottleneck!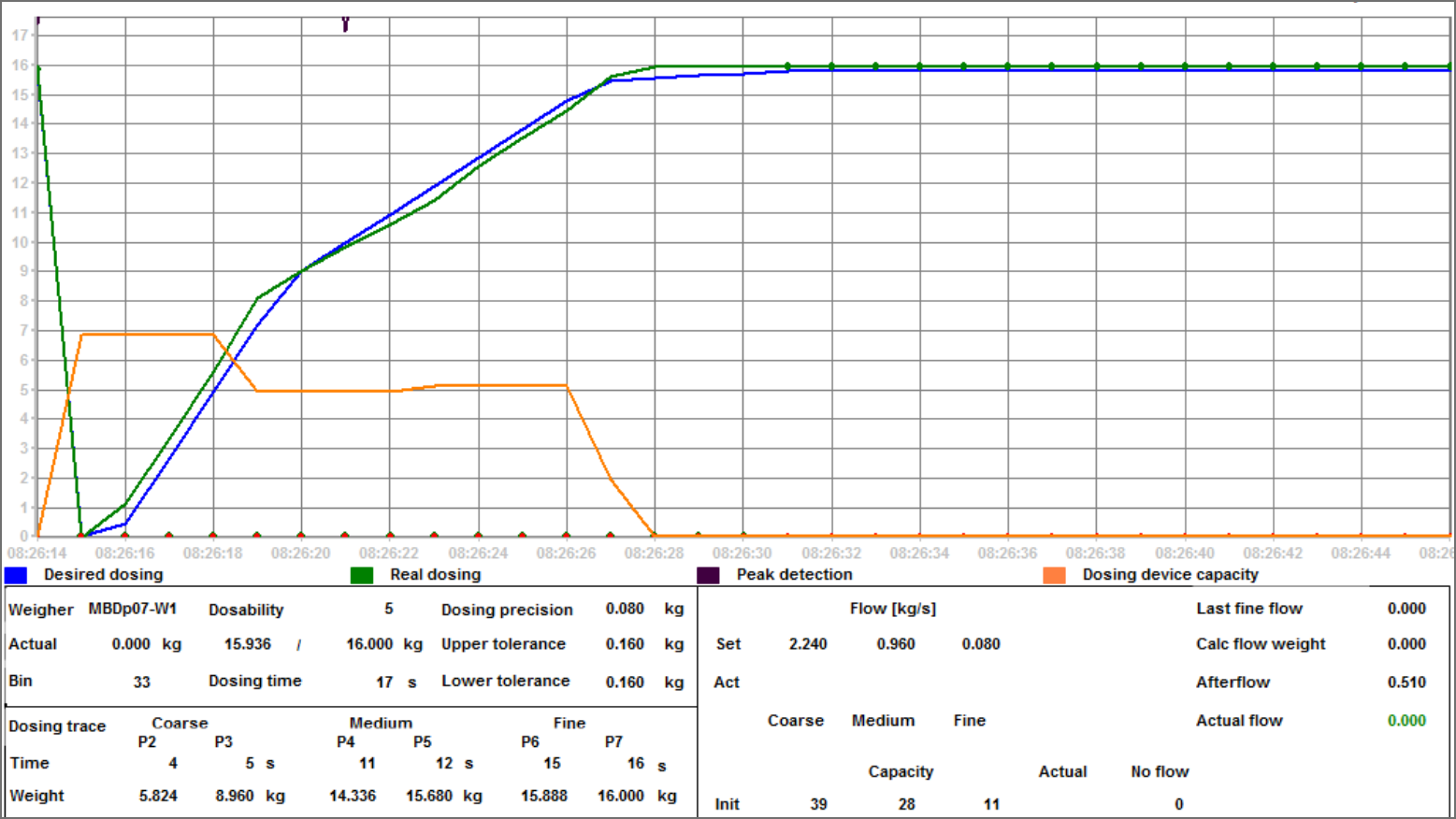 Need personal advice?
Let us contact you.
Please leave your contact details below and we will get in touch.